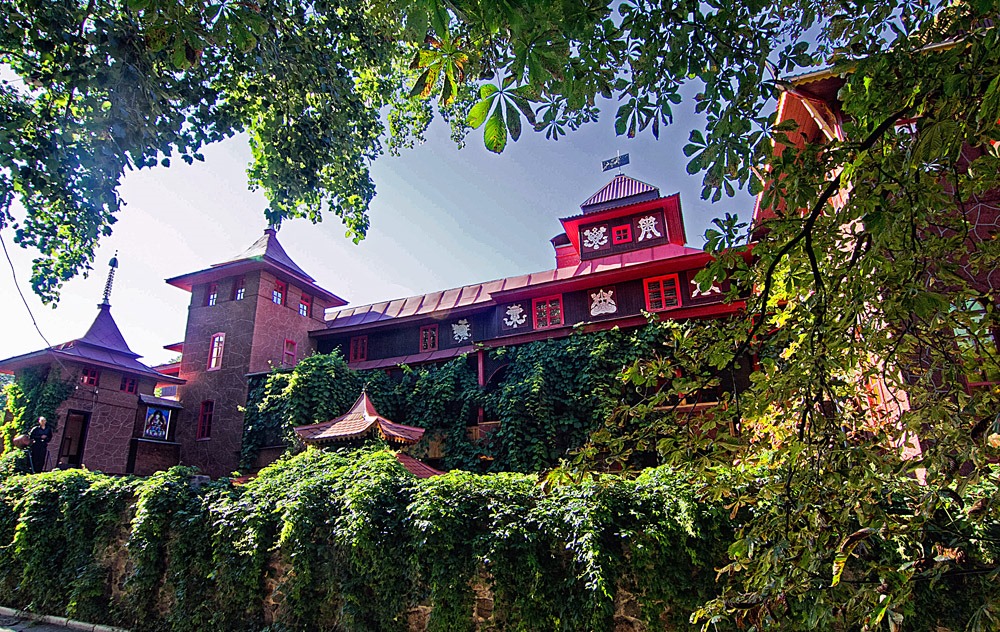 Temple "White Lotus"
Address: Cherkasy, descent Franko, 4
Europe's largest Buddhist temple, "White Lotus" was founded in 1988 in Cherkasy. Its prototype is a famous Buddhist temple in Laos. According to the legend when laying the foundation of the temple ancient stone that depicts Buddha in warrior mask was found. At the entrance two figures of warriors that brought from Tibet to Cherkasy are settled.
In the ritual hall floor is carpeted, the walls are decorated with wood and velvet. Buddhists study here boxing and kung-fu. Guided tours are available on Sundays.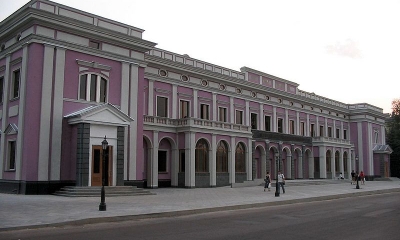 Cherkasy Regional Philharmonic Hall
Address: Cherkasy, 196 Khreschatyk street.
Bookings: tel. (0472) 45-01-61
Cherkasy Regional Philharmonic was built in the central part of Cherkasy in 1955, on the place where a hotel was. Facade was completed in 1961.
In terms of acoustic characteristics Cherkasy Philharmonic Hall ranks third in Ukraine. In 1957 Cherkasy State Merited Ukrainian Folk Choir was organized in Philharmonic Hall. Later it became the laureate of the State Prize named by Shevchenko.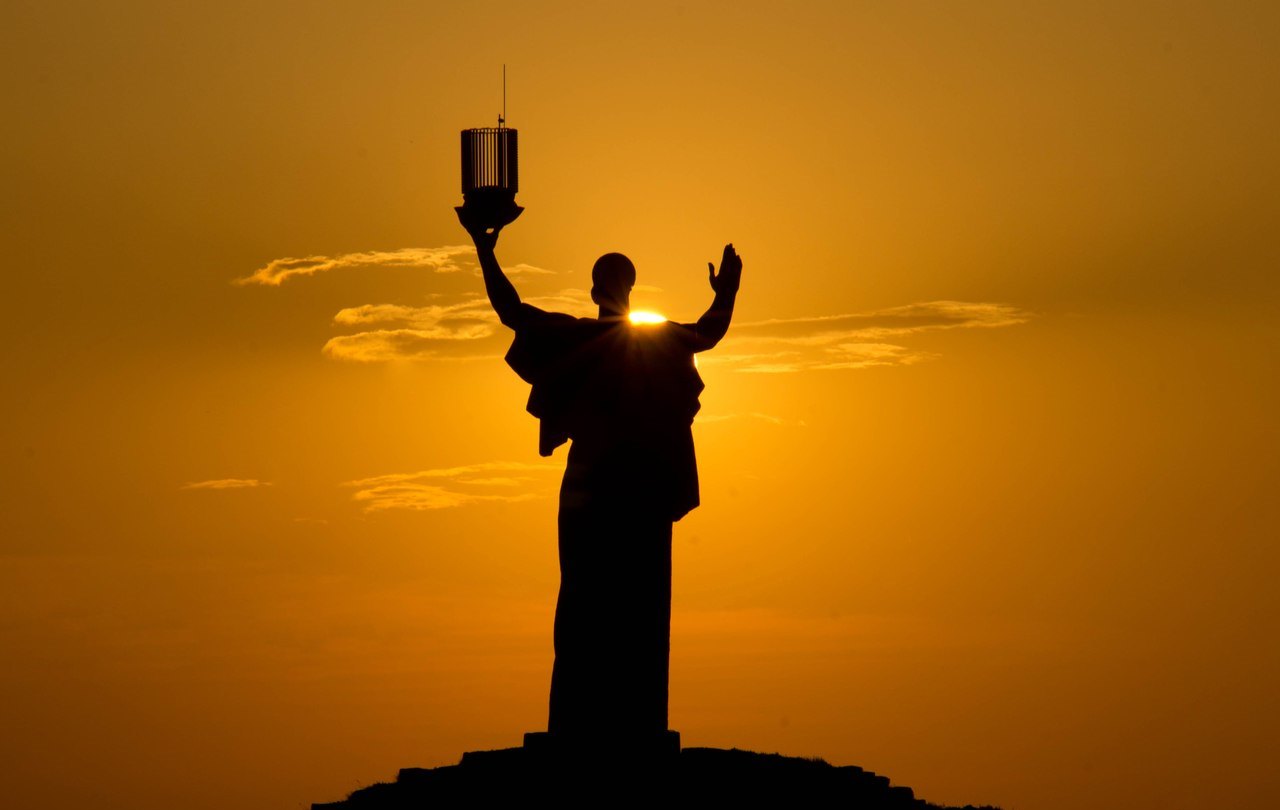 Castle Hill (Hill of Glory)
Address: Cherkasy, Slavu street
Memorial complex with a monument "Motherland" is located at the top of the former castle hill. At this place ancient settlement and remains of Cherkasy fortress and Holy Trinity Church was found. All architectural and archeological monuments were completely destroyed in 1977 during construction of the monument. Beautiful panorama of the Kremenchug reservoir stretches from the top of the Hill.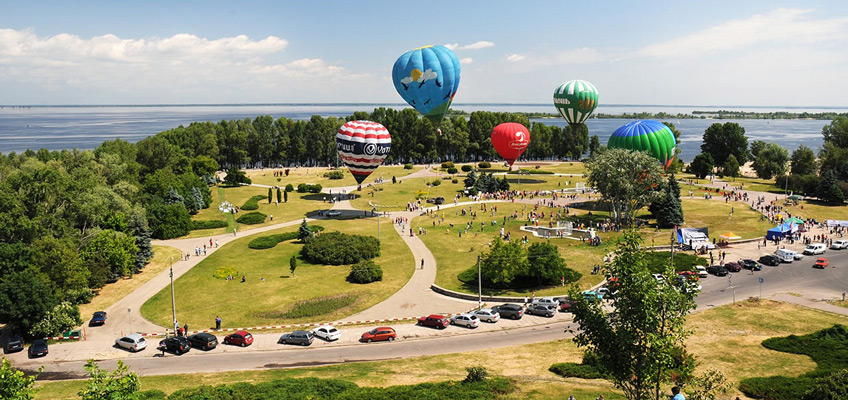 Park "Valley of Roses"
Address: Cherkasy, 11 Gagarin street.
"Valley of Roses" in Cherkasy is a small park on the banks of the Dnieper river that is situated 500m from the city center. One of the favorite place for citizens.
In recent years, used for citywide celebrations.
In 2012 on the territory of the park 15-meters clock was installed.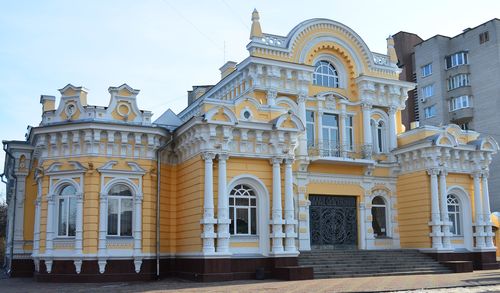 House of Shcherbyna (Wedding Palace)
Address: Cherkasy, 3 Lenin street
The most luxurious mansion in prerevolutionary Cherkasy, called in Soviet times "Palace of Happiness", because the city situated here a Wedding Palace.
Built in 1892 by entrepreneur Shcherbina. Building differs among others with extraordinary ease and sophistication of architecture and rich décor. Some time in this building was local authorities - Zemskaya uprava, in 1919 County Revolutionary Committee settled there, then council of workers, peasants and soldiers. After World War II there was Cherkasy City Committee of the Communist Party and Komsomol City Committee. Since 1970 and to this day the building is used as the Wedding Palace.