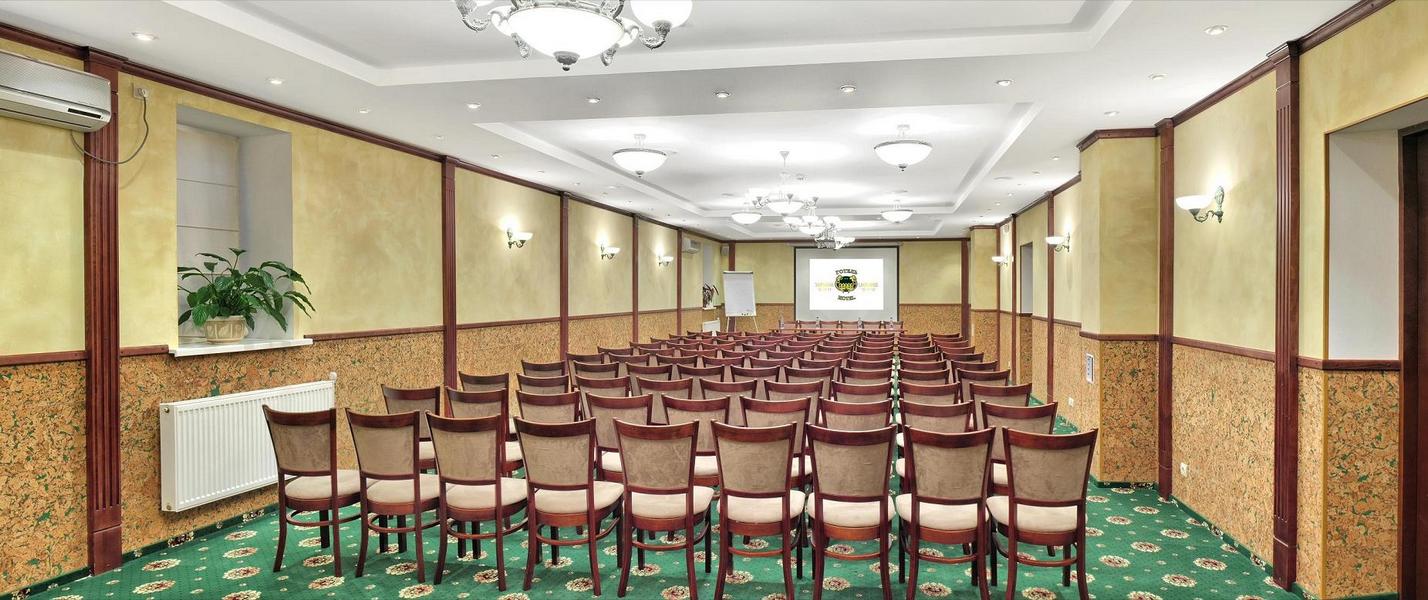 You can be sure that your event will be planned professionally, since we have a lot of experience in holding conferences. We organized international meetings for the OSCE "Prevention, Preparedness and Response to the natural and man made disasters in the ENPI East Region (PPRD East)", journalists of the Deutsche Welle DW Akademie Summer Media Camp, the US Embassy in Ukraine and many others.
Hotel "Ukraina" is located in the Cherkasy city, 1 Lisna street, 10 minutes driving from the city center. Guests can use on-site parking.
What equipment can be rented in the conference hall in Cherkasy?
"Ukraina" in Cherkasy city offers the following equipment for conferences and seminars:
Multimedia projector Epson EB-X500.
Mechanized screen.
Acoustic system.
Booster.
Sound mixer.
Flip chart.
Wireless microphone.
Modern air conditioning system.
Rent a hall for a wedding in Cherkasy