Hotel Cherkasy - Ukraina
"Ukraina" – a modern comfortable hotel Cherkasy with European standards of service, located in the forest park area of ​​Cherkasy, 10 minutes drive from the center.
Accommodation in the hotel "Ukraina" will give you many benefits:
Reasonable prices. We have set the cost of services lower than other Cherkasy hotels, with high quality service.
Convenient location. The hotel is located in a pine forest near the Dnieper, but at the same time close to the center.
Comfortable rooms.
Additional services: fitness, sauna, ATVs and much more.
High level service.
What else you should know about our hotel in Cherkasy?
Our employees are fluent in Ukrainian, Russian, and English;
we escort our guests to the room and help with things;
The registration and booking service is open 24 hours a day. You can book a room, restaurant, or conference room at any time.
The main difference of the hotel – the attitude to guests. We welcome each guest as a relative and friend.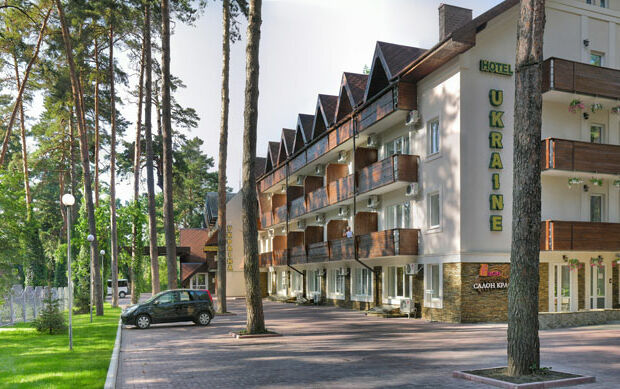 We have a loyalty system for the guests.
Accommodation and rest in Cherkasy hotels
"Ukraina" hotel in Cherkasy has been operating since 1999. Originally it was a building with a small number of rooms and a restaurant. Now it's a big hotel complex with a restaurant, bar, sauna, billiards, bowling, Wi-Fi, parking for 80 cars, laundry, the possibility of renting quad bikes, 4 conference halls. Here you can get professional services of catering and conference services.
In September 2017, the reconstruction of part of the hotel's rooms was conducted. Now each room after reconstruction is framed according to the modern design project. You can view them on our web site. The are such categories of the rooms in hotel as: Standard, Junior Suite, Suite, Apartments, Apartments +. In each room you will find quality bed linen (mostly cotton), pillows of hypoallergenic material, TV, telephone, air conditioning, mini-bar (refilled by order of the guest), safe (in some rooms not available), hairdryer, towels and slippers.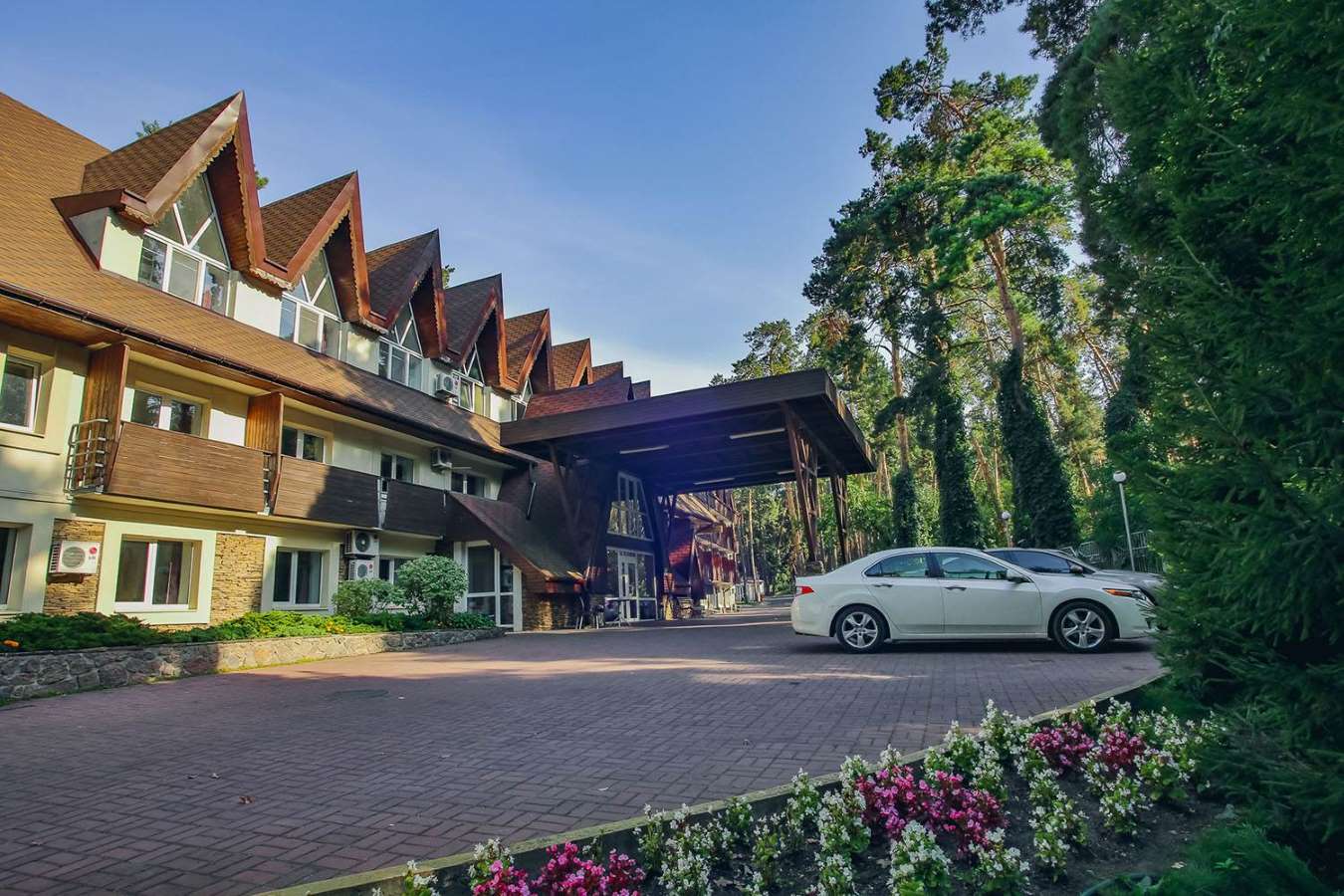 Advantages Of Staying in a hotel Ukraina Cherkasy
"Ukraina" is the only hotel with such a convenient location, which Cherkasy can offer. Hotels, prices for which are even slightly higher, are not always in such a favorable place.
We are proud that we annually host and organize accommodation and meals for the film festival "Kobzar unite Ukraine", we conduct every year grandiose themed New Year parties in the all inclusive format for 100-120 people.
If you are looking for a good hotel, Cherkasy and the whole area recommend the hotel "Ukraina". Also we are highly appreciated by the guide-sites of Trip Adviser, Booking.com (8,4 points).
We are always waiting for you at: Ukraine, Cherkasy city, 1 Lisna street. Be careful, the navigator shows the wrong way, because there are several streets in the city called "Lisna". Our GPS coordinates are 49 ° 28'37.62''N, 31 ° 59'43.98''E.
Our services
In the hotel "Ukraina" you get not only comfortable accommodation, but also great opportunities for recreation and interesting leisure.
Величезне дякую Вашому колективу за гостинність та щедрість. Дуже затишний готель, чисті, шикарні номери, хочеться відмітити адміністратора Голік Тетяну за комунікативні здібності, приємне обслуговування. Хочеться знову повернутися до Вас ще. Процвітання Вашому готелю та гарних клієнтів. З повагою та любов'ю кияни Олеся, Ірина, Тетяна та Тетяна.
Прекрасный отель, очень чистый и уютный! Особая благодарность персоналу гостиницы -очень вежливому, профессиональному, внимательному,но, в то же время, совершенно ненавязчивому! Лично меня очень радует то, что в гостинице запрещено курить! Одним словом, впечатления самые положительные. В следующий раз, если надо будет остановиться в Черкассах, однозначно выберу только гостиницу Украина!!!
Готель мені сподобався свєю компактністю і гарним розташуванням. Є парковка. Номери зручні, світлі, є все необхідне. Відчувається уважність і турбота персоналу. Поїсти можна тут же в ресторані. Ввечері можна сходити в боулінг або в більярдну, замовити фінську сауну. Тут можна не тільки по справах зупинятися, але й приїздити відпочивати. Рекомендую.
Іноді зупиняюсь в цьому готелі, коли їду у відрядження. Готель знаходиться у лісі. Просторі та чисті номери. Взимку в номері тепло, а влітку є кондиціонер. У вартість проживання входить сніданок. На території є парковка. Привітний персонал.