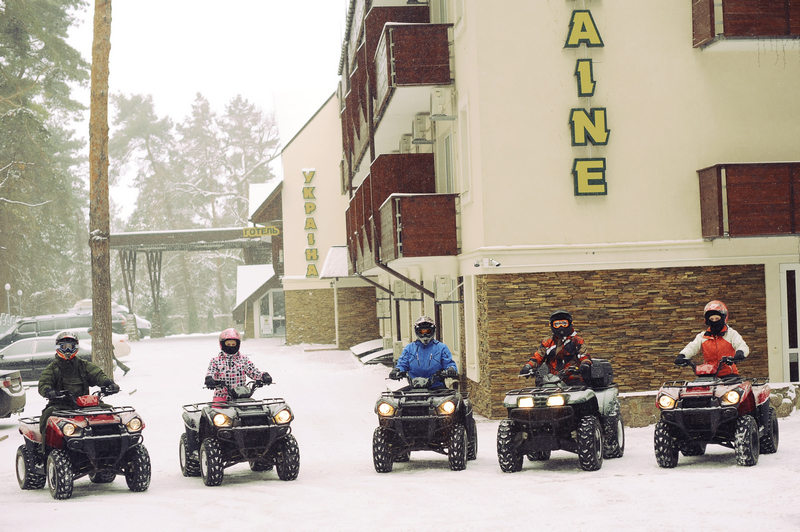 BOOKING: +38 (063) 225-34-72
Service is not available at the period of Russian attacks Ukraine!
Ride on quad bikes – it is group ride on Kawasaki quads over rough terrain in the company of an experienced instructor.
Participants of the ride can be both men and women with experience of riding a quad or without. Children also can be participants of the quad ride, but only accompanied by parents.
Each member of your safari ride will take the necessary instructions and riding trainings, and will be given protective equipment. Everybody will get a lot of new impressions when riding a quad bike!
For full riding conditions and the rental time for ATVs, please call: +38 (063) 225-34-72 from 9:00 to 20:00.
For quad riding it is recommended to wear comfortable clothes with long sleeves, long pants made ​​of thick fabric, comfortable shoes.